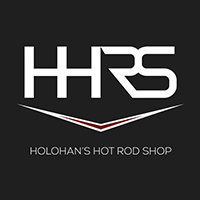 Tig Welding & Fabrication – Hands On Weekend Workshops 2021
$845.00
Tig Welding & Fabrication – Hands On Weekend Workshops 2021
5 Students per workshop
Now accepting registrations
All workshops are 2 days and are held towards the end of each month on a Friday and Saturday
These are workshops are being done in a relaxed stress free atmosphere
Friday's will cover the basics of Tig Welding. The primary focus will be Tig Welding steel, from 18 gauge to 1/8″ steel plate. We will also introduce Tig welding of stainless steel, aluminum and the uses of silicon bronze filler rod on sheetmetal and what it's used on here at the shop.
Saturday's will be Fabrication day and will focus on basic to moderate sheetmetal fabrication. After a short tour of the equipment used here at the shop, each student will get a chance to use some of this equipment and fab up a special project (yet to be determined).  Through the course of the day, there will be instruction on different types of fab techniques along with using the Tig welding skills learned from Friday as well as metal finishing techniques.
Workshop times are from 8-5 each day and will include a morning and afternoon short break period and also a lunch break with sub sandwiches, chips & drink.
Please Note: This is a hands on and up close workshop. After basics instructions, each student will have their own bench and welder to use and will be spaced apart following social distancing recommendations.  No masks are required but welcomed if desired.
Registrations will close 2 weeks prior to all workshop dates and will be shown as out of stock.
Details will change at anytime, so keep checking back to see what's new or changed.
Thanks for your interest!
Description
Tig Welding & Fabrication – Hands On Weekend Workshops 2021
Additional information
| | |
| --- | --- |
| Manufacturer | |
| 2021 Workshop Dates | May 21st & 22nd, June 25th & 26th, July 23rd & 24th, August 20th & 21st |